Specifically the Atom Sling Bag.
I was looking to downsize from a vest to something else. I needed enough room to carry some gear, but not so much room that I would carry the kitchen sink. I've owned/used fanny and chest packs, and they are not for me. I settle on trying Patagonia's, Stealth Atom Sling Pack. Unfortunately, everyone else had the same idea, and they were sold out across the country. I have one on backorder. In the meantime, I still needed something, so I went with their pedestrian version of the pack.
Atom Sling Bag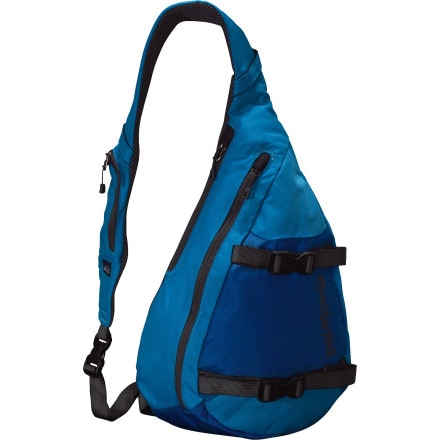 I've used it about a 1/2 dozen times, and REALLY like it. It's so comfortable, I forget I'm wearing it. Holds just enough, and will not hold much more. That's a good thing because if there's is any unused space, I have an uncontrollable need to fill it. Everything is placed behind you, and out of the way of casting. This is especially important when I'm spey casting. To access the pack, you unsnap one buckle, and the whole pack easily rotates to the front. It's facing up, so nothing falls out when you unzip it. I'm very happy with this pack. I will continue to use it, even after the fly fishing model shows up.
Fly fishing version
briansII